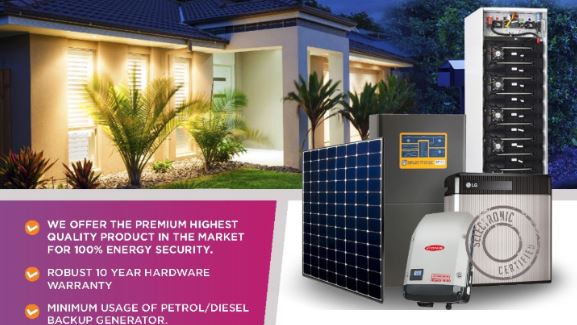 Off Grid Solar Power with Solar Battery Storage and complete grid independence. Pure Electric are the Off Grid energy experts who provide complete Off Grid Solar System packages Australia wide.
Pure Electric are the #1 for off grid solar system and off grid solar power solutions including stand alone solar power. We are the experts in the field with the best quality brand names.
Why choose Pure Electric, Australia's # 1 Off Grid Energy 24x7 Power Supply?
We offer the premium highest quality product in the market for 100% energy security
Robust 10 Year Hardware Warranty
Minimum usage of petrol/diesel back up generator
The solution breakdown: