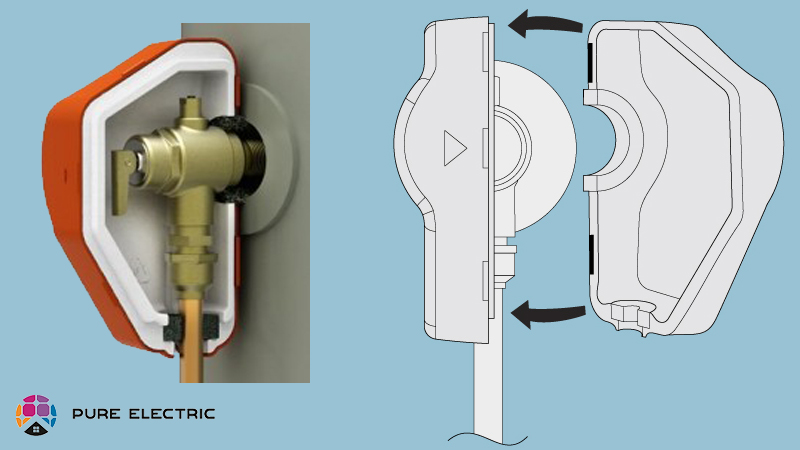 The ValveCosy, a Hot Water Service PTR Valve cover - combined with the Sanden Eco Plus hot water system and you have the ultimate combination for the most efficient hot water in Australia.
Click here to learn more about PureElectric's Sanden Eco Plus Heat Pump offering
Why get the ValveCosy?
Reduce heat loss, conserve energy, save money – insulating your PTR valve can save around 7% on your hot water heating bills depending upon your location.
These easy-to-fit (no plumber required) insulating covers are designed to fit neatly over the Pressure/Temperature Relief (PTR) valve on your hot water service.
Here is a short video to show how easy it is to install.
Designed and manufactured in Australia, this is an elegant solution for a largely hidden problem.
In these times of rising energy costs, it makes good sense to avoid wasting energy – if only because by doing so you also avoid wasting money.
(Studies in Melbourne have shown a reduction in heat loss of around 7% compared with an uninsulated PTR valve.)
You can also learn more about the ValveCosy here